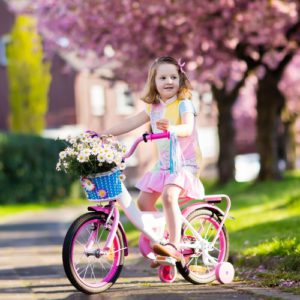 In you're in the market for a new home in Boca Raton FL, you've probably heard that spring and summer are the best times to buy. That's when you'll find the largest inventory of homes for sale. On the flip side, you'll also have more competition from other motivated buyers. If you're gearing up for your summer home search, here's what you should know.
Know what you're looking for
Have you thought long and hard about what you really need in a house, versus what you want? Now is the time to make a list and really consider what is a deal breaker – and what isn't. Do you really need a pool, or is that something you can add down the line? There are probably things you need more than that dream pool. Do you have pets? Pet friendly housing can sometimes be hard to find in Boca Raton FL. Does it have to be updated? Be sure you know what you're looking for.
Be ready to act
Once you've compiled your must have list, it's time to get preapproved for a mortgage. Spring and summer are the busiest times of year in the housing market, and you'll have lots of competition. You don't want to find your dream home only to have someone else snatch it up because you weren't preapproved. A preapproval letter submitted with your offer will demonstrate to sellers that you are serious and motivated. They will be more likely to accept your offer over someone who hasn't yet taken that step. If you plant to pay cash, then having proof of funds is a necessity. The bottom line is – when you begin your home shopping in earnest, be ready to make a move as soon as you find the house you like.
Look at older listings
Spring is the peak of the market and summer is when it starts to slow down again. For families that want to move midsummer, they've already made their offers on homes before Memorial Day in order to be settled for the coming school year. If you're looking for a home in Boca Raton FL, pay special attention to those houses that failed to sell before Memorial Day. If a house has been sitting on the market for more than 50 days, the seller may be more motivated and you could score a good deal. They may be willing to come down on price. You never know.
Check out the neighborhood
Summer is the best time to get a good picture of what a neighborhood's character is like. The homes and yards will look their best and people will be out enjoying the weather. You'll see how active the neighborhood is and what kinds of opportunities there are for kids. You may even be able to stop and chat with a neighbor or two walking their dog or riding bikes with their families.
Aim to move mid-month
Finally, moving companies tend to charge more based on demand. Knowing this, try to avoid moving at the beginning or end of the month during the summer, as you'll be charged a premium. If you can, arrange for your move to take place in the middle of the month. You're more likely to have more flexibility with your moving schedule, and you may score a discount or two.
Compliments of Elyse Berman PA