55+ Pet Friendly Homes at Tivoli Reserve in Boynton Beach Fl
Why Do People Live here?
Tivoli Reserve is a pet-friendly 55+ gated community in Boynton Beach, FL.  Anyone looking to buy in a 55+ gated community in Boynton Beach who has a Wheaten Terrier or a couple of pugs or goldendoodles knows it can be difficult to find gated communities in south Florida who love your pets as much as you do.  I know; I get it, because I love mine too!
Tivoli Reserve is made up of 220 single family homes on estate-sized lots.   That means the house is placed in the center of the lot, not along the line.  Homes that are placed along the line are called zero-lot-line homes.  Tivoli Reserve has all estate-sized lots.  
Looking for a Home in Tivoli Reserve?
Interested in finding homes for sale in the Tivoli Reserve Community of Boynton Beach FL? Click that link or just look below to find all currently available homes in this gated community in Boynton Beach, FL.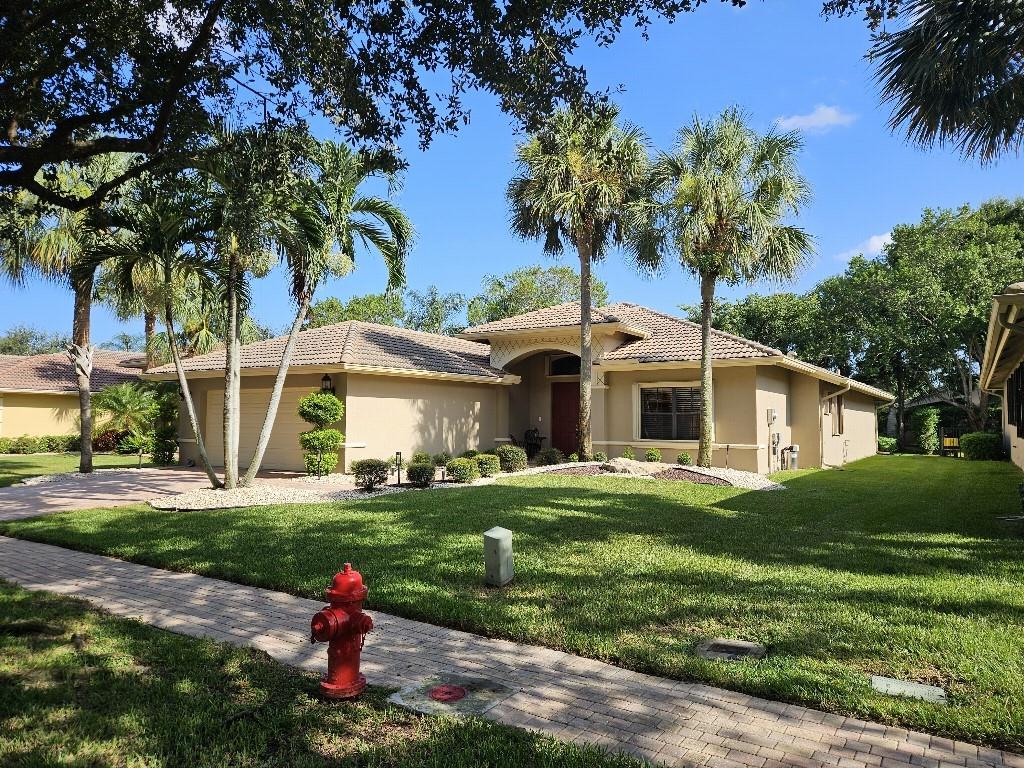 $765,000
Active
7855 Via Grande Boynton Beach, Florida
3 Beds 3 Baths 2,392 SqFt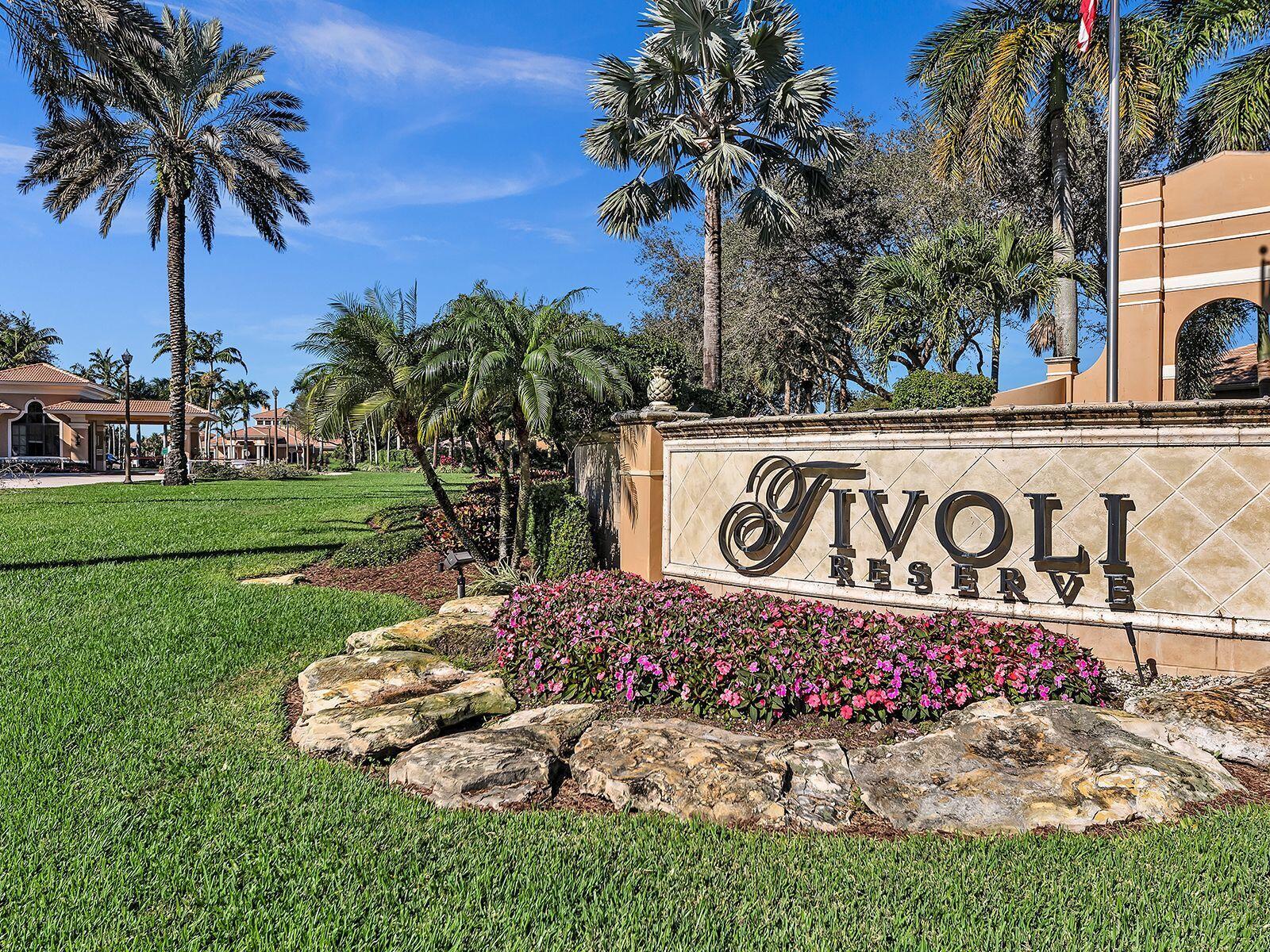 $659,000
Active
7837 Via Grande Boynton Beach, Florida
3 Beds 3 Baths 2,641 SqFt
What's the Tivoli Neighborhood Like?
Tivoli Reserve is a small, yet elegant,  pet friendly 55+ gated community in Boynton Beach, Florida.   It is smaller than some other active adult community gated communities in Boynton or Delray Beach, and it is pet friendly to larger dogs, with the exception of what they consider "aggressive breeds."  Remember to inquire what each community considers aggressive breeds as the rules can differ from one community to the next.
The homes you would expect to find for sale in Tivoli Reserve are generally going to range between 2200 and 2900 square feet under air.  Homes were originally built by Homes Devco in 2002 to 2003.
The smallest homes in the neighborhood have two bedrooms while the larger floor plans have a four-bedroom layout.   There are 5 different models available in this community.  Many of the homes in Tivoli Reserve have beautiful lake views.
Monthly Maintenance at Tivoli Reserve

Monthly maintenance at Tivoli Reserve includes lawn care, expanded cable to all homes, scheduled painting of the homes and power washing of roofs, clubhouse, guardhouse with guard 24/7, street lights, pool and fitness center.  There is an on-site management office with a full-time property manager for any homeowner questions or concerns.
Amenities at Tivoli Reserve
Tivoli Reserve has a beautiful clubhouse with resort-style pool, fitness center, social room. billiards, card rooms, library and a business center.  There are 4 lighted Har-Tru tennis courts. Tivoli Reserve also has an Activities Director, so everyone is kept as busy as they want to be. 
There are a myriad of clubs, evening dances, holiday breakfasts, guest speakers, concerts and planned excursions outside the community. 
Some of the organized activities at Tivoli Reserve in Boynton Beach FL include holiday parties, pool parties, barbeques, dances, organized lunches at area restaurants, classical music concerts, movie screenings, theater outings, classical music concerts, movie screenings, golf outings, spectator sport outings, card games, fitness classes including aerobics and weight training, mosaic classes, glass fusion, tennis clinics and more.  Whew!  As if that weren't enough!
Social clubs at Tivoli Reserve include Men's Club, Bridge Club, Classical Music Club, Speaker's Forum and more.  And if there isn't a club you're interested in, you can start one of your own.
Life is good at 55+ active adult community in Boynton Beach FL, not just for you, but for your dogs and cats, as well!  Why?  Because unless they are what is termed an "aggressive breed," they are warmly welcomed.  Dog walkers tend to meet in the mornings and evenings.  Your dogs are going to love it at Tivoli Reserve and will feel just at home as you do.

What's Going on Nearby the Tivoli Reserve?
Tivoli Reserve is centrally located in Boynton Beach, east of the Florida Turnpike.  There are hospitals – Bethesda, Bethesda East and Bethesda West as well as Delray Medical Center, which is a trauma one center. community, 
There is just about every conceivable kind of shopping. The shopping center down the street has everything from a veterinarian to places to eat. In the evenings, you may want to enjoy dinner (or breakfast) at Flakowitz, a great kosher-style deli or Cafe Mimosa for breakfast or lunch – two of my favorites!   You won't be sorry you did!
Pharmacies, banks, shopping, movies, recreation, highways for ease of travel, beaches and houses of worship are all located nearby, along with medical care and several hospitals.   
They are building a Whole Foods nearby.  Recently opened is Sprouts.  There is a Super Target along with pretty much anything you could want.
Now You Really Want to Find a Home Here, Right?
If you are interested in the current homes for sale in Tivoli Reserve in Boynton Beach FL click on the link.
Or better yet –
CALL OR TEXT 561-716-7824
Have a question? Go on, Ask Me!
For more information about pet friendly homes in Boca Raton, Delray Beach, Highland Beach, Boynton Beach, please contact me.  
I can be reached at any time at (561) 716-7824, by text or email at  Elyse@ElyseBerman.com
Related Dog and Pet friendly articles:



All information deemed accurate but not guaranteed or warranted.

Tivoli Reserve I 55+ Dog Friendly Houses in Boynton Beach FL
55+ Dog Friendly Houses in Boynton Beach FL | Tivoli Reserve